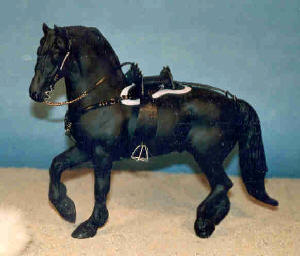 Star Specter (Open faced)
created for Sue Weaver in 1993

F2. Star Specter: Designed for the Space Warhorse. Great for drafters & hell horses. Made of black leather & decorated with silver hardware. Two versions allow use on horned horses or mundane breeds. Contains: Saddle, bridle, breast collar, crupper, & saddle pad.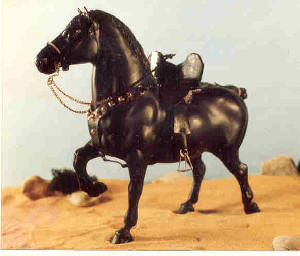 Star Specter (Open faced) Personal Collection.
Created 1993